About Us
Founded in 2017, Wild Gamut is a small independent game development team made up of two awesome people that met at a weekend game jam. Together, we make fun, whimsical games, and we love what we do
Andrew-David Jahchan
Andrew-David Jahchan
Marjorie Paré
Marjorie Paré
The Team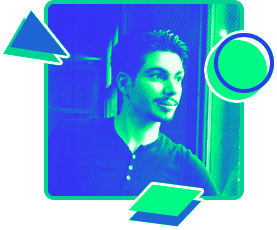 Andrew-David Jahchan
Co-Founder, Director, Developer
Over eighteen years of game development experience and over nine years working in the AAA and indie game industries. If you're looking for me, you can probably find me at my desk pretending to know what I'm doing (or playing Shovel Knight).
Achievements
Nothing to see here – yet!
Press
No press clippings to showcase yet, but check out the press kit!